The King's Academy Ceremony to Announce Christian Pre-Law Program
The King's Academy formally launched its Christian Pre-Law program on Wednesday with an explanation of the program and announcement of major gifts given to underwrite and endow the program for decades to come!  TKA Board Chair Dr. Clyde S. Meckstroth ('77) welcomed a crowd of about 100 guests and students to the Esther B. O'Keeffe […]
View in Newsroom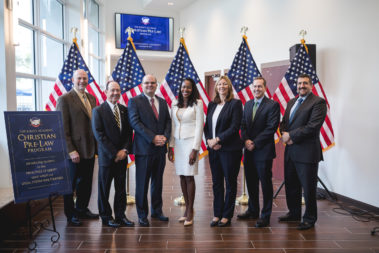 THE KING'S ACADEMY THEATRE COMPANY Named Top 5 High School Program in the Nation For Second Year
(West Palm Beach, FL) -Congratulations to the award winning and nationally recognized King's Academy Theatre Company of West Palm Beach, Florida for being named in the top 5 high school programs in the country by the American Musical Theatre Guild of Arts and Sciences. Along with this designation and honor, The King's Theatre Company has […]
View in Newsroom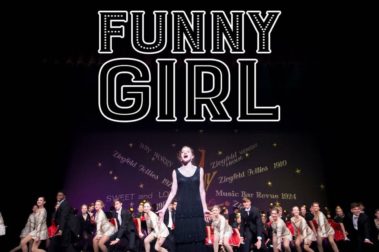 All prospective families are welcome Thursday, November 2, 2017 from 9am – Noon and 4pm to 6pm
Come tour our 60-acre campus with a student ambassador and meet our faculty, staff and administrators to find out more about the exciting opportunities available for your child at The King's Academy!
View in Newsroom
TKA giving "raises the roof" in Homecoming Ministry focus
(West Palm Beach) – Students and families of The King's Academy collectively raised more than $7,000 for home-building projects for those living in the barrios of Nicaragua. Homecoming 2017 marks the second time that TKA has worked alongside the non-profit Hope Project International to serve the underprivileged. From the donations that were collected in the […]
View in Newsroom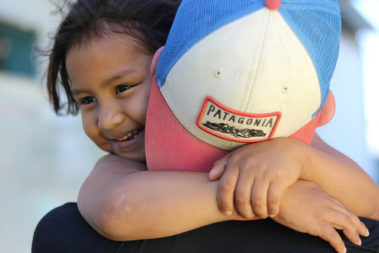 The King's Academy Varsity Football Game Selected to be Broadcasted by ASBN.tv
The King's Academy Varsity Football game will be professionally broadcasted by the company ASBN.tv out of Colorado.
View in Newsroom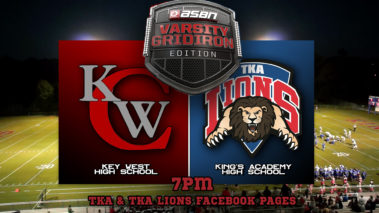 Ground Breaking Ceremony for TKA's New Boswell Science & Technology Center
You are invited to join us on Tuesday, September 26th at 9:30 AM as TKA breaks ground on the 11,000 sf Boswell Science & Technology Center.  Thanks to generous donors, led by TKA parents John and Holly Boswell and grandparent Jan Smith, the Center will be built between the high school administration and upper elementary buildings in […]
View in Newsroom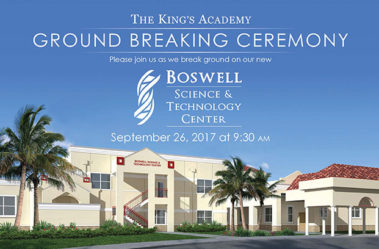 TKA's Strategic Plan 2017
On behalf of the Board of Governors and Administrative Team, we are pleased to present The King's Academy's 2017 Strategic Plan. "The Future is Now" celebrates the past and present strengths of TKA, while providing a vision of growth for the coming years.
View in Newsroom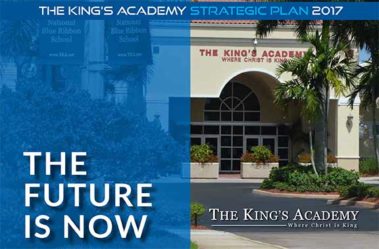 TKA Announces Boswell Science and Technology Center
The King's Academy today announced plans to construct a 12,000 square foot science and technology center on the school's West Palm Beach campus. 
View in Newsroom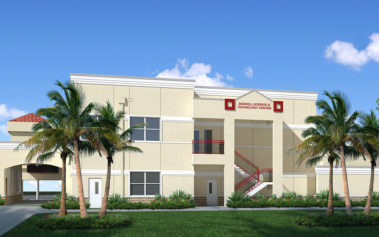 The King's Academy Opens Page Family Center for Performing Arts
(West Palm Beach) – The King's Academy opened its new Page Family Center for Performing Arts on Tuesday May 2, 2017 in conjunction with the school's Conservatory of the Arts production of Funny Girl. The 23,000 square foot performing arts center features an 800 seat theater with state-of-the-art lighting and professionally-engineered sound technology.  The Page […]
View in Newsroom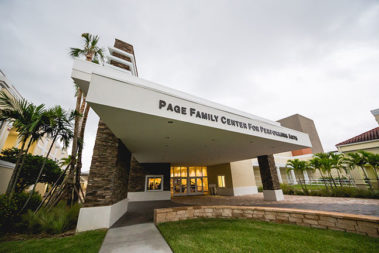 TKA's International Program is hosting Information Sessions in the Library on May 23rd
As heard on WayFM, The King's Academy's International Program is welcoming students from 20 different countries! We are looking for Christian families to serve as hosts, dorm parents, relief parents or volunteer throughout the 2017-2018 school year. There are more opportunities to support these students than you may realize. Join us for an information session […]
View in Newsroom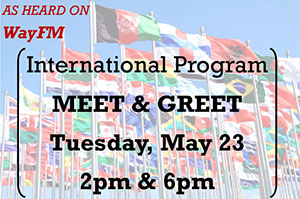 TKA
Exceeds
Authentic. Christian. Education.
The King's Academy is a College Prep School for Grades K4-12.
TKA
Opportunities
At The King's Academy, your child can explore areas of interest and excel in areas of giftedness.
We Excel:
21 AP Classes; 7 Dual Enrollment Offerings;
STEM & Gifted Programs
We Perform:
150 public performances with
bands, choirs & dance
We Compete:
23 Varsity Sports; 48 Total Teams
We Travel:
St. Augustine (FL), Washington D.C., Philadelphia, New York City, Costa Rica
We Worship:
Chapels, Classes & Bible Studies
We Serve:
Access Life, Urban Youth Impact,
Operation Christmas Child & more than 20,000 hours of community service
TKA
Graduates
$7 million in college scholarships each year
100% acceptance to four-year colleges and universities
20,000+ hours of community service is donated each year by students
2014 National Blue Ribbon School of Excellence
TKA
Mission
Our mission is "to graduate Christian leaders who seek to impact their world through academic excellence and spiritual vitality."
TKA
Welcomes
When asked "Why TKA?" ourstudents gave us hundreds of reasons!
You can mouseover some of them below...
For More Information
There's nothing we love more than helping people learn about The King's Academy.
Select a button below to get started.
Email Us
Apply Now
Request Information
Or call us directly at (561) 686-4244, Ext. 335 for a personal conversation.